-

Free Music Sheet Of This Song Plus Midi - See Below

-
| | |
| --- | --- |
| Although this well known Christian song was first published in 1972, the composer actually wrote it in 1966 when he was but seventeen years old. William (Bill) V. Mason had only trusted Christ as his personal Saviour the year before but already sensed God's calling in his life to the ministry. He would go on to attend | |
the Baptist Bible College of Springfield, Missouri, and then served in the youth ministry for thirteen years and the senior pastorate for seventeen years.
While at college, another musically talented student, Vic Jungkurth, heard Bill play his guitar and singing the song. He asked if he could use it as he, too, sang and played the guitar. The two teamed up and were soon being used of God in numerous teen rallies where they presented messages both in word and music--many times their own original compositions.
In 1971, Vic was contracted to produce what was then called a long play vinyl record album with Heartwarming/Impact Records of Nashville, Tennessee; the largest gospel recording company in the world at that time. The Crayon Box Song instantly took off as a hit and was published in sheet music form the next year. Although, seeming to appeal more to children, the song is enjoyed by teens and adults as well. The result is that it's universal appeal has kept it going for almost five decades now.
The song has since been recorded by several gospel recording artists, translated in to numerous foreign languages, featured in lyric form throughout the Internet, put into visualized form by the Child Evangelism Fellowship (who also make it available on a background CD), and also a copy of the sheet music and two musical midis made available by Bill to those who request it via e-mail (see instructions below).

-


THE CRAYON BOX SONG
By William V. Mason

When I was just a little boy (child), no higher than you knee,
My mother bought a box of crayons just for me;
I picked 'em up, I opened 'em up, and I looked way down inside,
And the colors there reminded me of Jesus when He died.

Chorus:
Red is the color of the blood that He shed,
Brown's for the crown that they laid upon His head;
Blue is for royalty, within Him did dwell,
And yellow is for the Christian who's afraid to tell.

I colored and I colored 'til the crayons were all gone,
But though I've grown much older now, the mem'ry lingers on;
So when I see a little child with crayon box in hand,
I tell them what they mean to me so I hope he'll understand..

Repeat Chorus

Afraid to tell of a Saviour who died on Calvary,
He died for lowly sinners just like you and me;
And someday He is coming back to be our King,
and the colors in the crayon box you will sing.

Repeat Chorus
And yellow is for the Christian who's afraid to tell.
-
FREE COPY OF SHEET MUSIC & MIDIS UPON REQUEST
Should you want the sheet music to the Crayon Box Song, a guitar midi, and a piano midi, please click the e-mail link to the right and William V. Mason will send them to you as e-mail attachments.
-
VISUALIZED SONG & MUSICAL BACKGROUND CD

The song can also be obtained as a visualized flip shart from the Child Evangelism Fellowship. A sing-along CD including the background accompaniament to the song can also be found on the same web site page. The fee for both items is nominal and go toward the support of this long-time successful ministry.
-
VIDEO OF SONG AS SUNG BY A CHILDREN'S CHOIR
-
-
INTERNET SITES FEATURING THE SONG WITH LYRICS & MIDIS
Child Bible Lyrics from children's Bible songs taught in church, Bible class, and Vacation Bible School
KIDiddles All of those favorite childrens Gospel songs.
Lil' Kids for Jesus is a collection of all of the well known children's songs including the lyrics and midi to this song.
The Crystal Sea is a collection of the best songs to be sung on Sunday school busses, thus, including this song in its collection.
Bible Study Charts features a "Children's Hymns" section including the song.
Venice Nokomis The song featured on a Methodist church web site.

-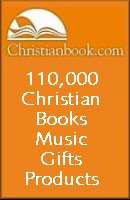 -
-
-